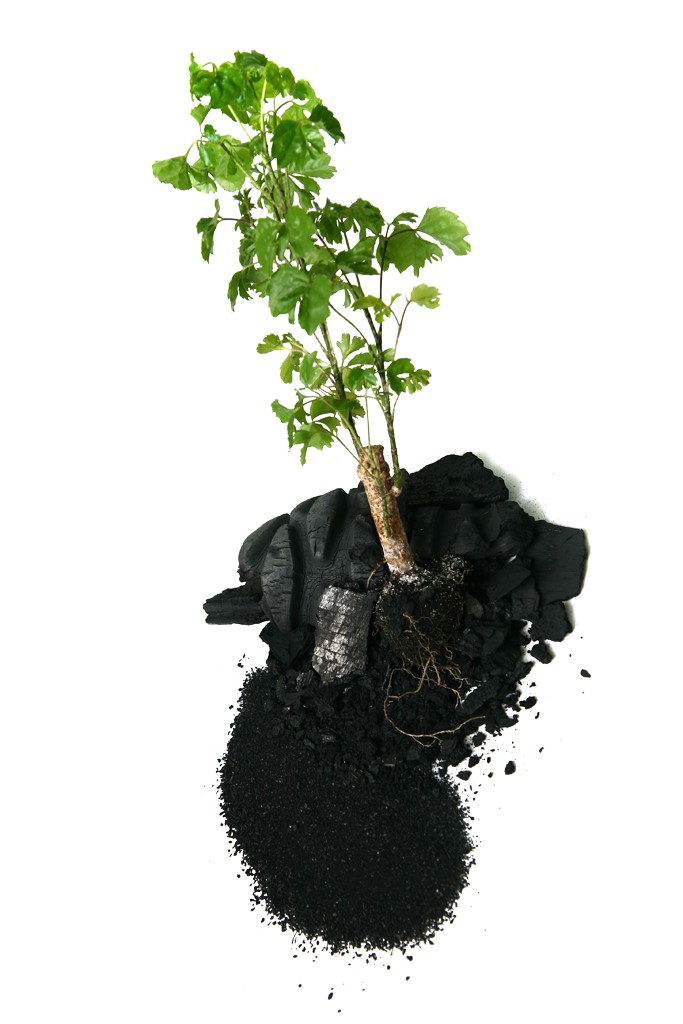 For several years, the scientific interest in so-called biochar increases in Germany. A major reason is the objective set by the federal government to reduce greenhouse gas emissions of 80 to 95% compared to 1990 levels by 2050. Carbon is a CO2 storage.
Furthermore, it is known that carbon in soil increases the storage capacity of water and nutrients in the long term. So, depleted soils can be upgraded with carbon. A well-known example is the Terra Preta (do Indio), which occurs in the Amazon region and was made by people. Remarkable is the high carbon content of partly over 40% in this black earth. By adding carbon into soil, the stored CO2 within carbon is removed from the atmosphere over the long term
Biochar is a so-called pyrogenic carbon, as far as it is not of natural origin (such as forest fires). Relevant properties of biochar are:
Stability in soil

Large pore structures
Both the BERAHN®-Carbon (from rubber) and the BERAHN®-Biocarbon distinguished by these properties.
R&D demand
To determine the optimal biocarbon, long-term field tests in agricultural scale are necessary. For comparison, fields with various biocarbons from different input materials and with different qualities shall be treated and planted with one kind of plant.
Have we aroused your interest? Contact us!