Resource Recycling Industries GmbH understands itself as a comprehensive service provider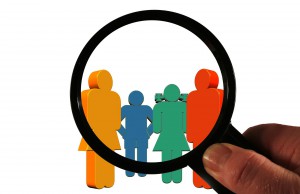 for its customers. We assist you from the dimensioning of the plant through the implementation to maintenance of the systems. Different stages of the project require various services that essentially are:
Pre-Project stage – Clarifying the scope of the recycling plant and first technical details
Calculation of the optimal size of your plant

Delineation of constructional demands on the production hall and social areas

Delineation of the estate

Evaluation of possible funding
Project stage I – Application and Permission according to environmental law
Creation of the application

Supervision of the entire approval process

Analysis of the permission

Implementation of the authorities' requirements and orders in the technical and organizational planning
Project stage II – Construction (or re-construction) of the production hall, configuration of the estate
Coordination of building requirements with your architect's office or company who builds the hall

Regular inspection of the site and checking the ongoing work

Assistance in the final acceptance of the hall and outdoor areas
Project stage III – Assembly of machinery and equipment
supervising of the assembly of machinery and equipment

Coordination of the trades
Project stage IV – Initial Operation
Overview: Obligations of the operator toward the authorities

Safety instructions, training and introduction to the equipment for the operating personnel

Operating instructions

Initial operation of the machinery and equipment

Organization and support of final technical inspection and acceptance tests

Compilation of technical documentation
Project stage V – final authorities' approval
Organization and support of final authorities' approval of the plant
Project stage VI – Handover of the recycling plant to you
Handover of technical and organizational documentation
After-Sales Service (by request)
Coordination of annual maintenance

Reminder service: technical inspections

Annual personnel training (fire safety, employment protection, and so on)


Training on the job for new staff

Regular updating of safety-related documents
---
Business and financial planning
We recommend creating your own business and financial planning. Some general parameter for your calculations are available here. Certainly, we can prepare a bank-compliant business and/or financial planning individually for you and, on demand, support your financial negotiations. Please do not hesitate to ask. We will gladly submit an offer.