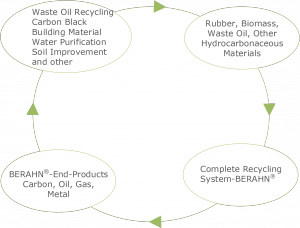 To make products out of waste to 100%, if possible. That is our main idea. We take the term »Closed Substance Cycle Waste Management« literally – cycle one and the same product out of waste several times within the resource cycle. This has economic advantages for our customers and, hence, their customers. It is our aim to reach a maximum of resource conservation and therefore a maximum of environmental and climate protection.
Customer oriented and individual support and supervision of projects are a matter of course for us. We attach great importance to the applied technologies with regard to quality and therefore persistence, safety, environmental friendliness, and, last but not least, profitability.
We do not promise what we cannot keep.

We are committed to the highest degree for the implementation of your projects.

We do not make any compromises concerning environmental protection.

We are honest, even if its hurts.

We communicate openly and directly – without any exceptions.

Your wishes are our mission.